Treat yourself to something special this winter and enjoy what many consider the best getaway in New Hampshire. When you stay with us at our exquisite luxury hotel in downtown Exeter, NH, you'll not only enjoy the small-town character of this historic town and the gorgeous scenery of the famed New Hampshire Seacoast, but you'll relish in the opportunity to relax and unwind in our luxurious accommodations.
Our Hotel on New Hampshire's Seacoast is more than a quiet and beautiful place to enjoy a getaway in New Hampshire. The small towns here each offer something unique, with a variety of exciting shops, delightful restaurants, cultural attractions, and, of course, the unbeatable natural beauty this remarkable region is known for.
The Inn by the Bandstand is located in the historic heart of downtown Exeter, NH. It offers sensational lodging, unparalleled hospitality, two of the best restaurants in the area, and plenty of time for couples to relax and unwind and enjoy some uninterrupted time together. What more could you ask for in a getaway in New Hampshire this winter?
Whether you're looking for a cozy place to curl up and enjoy some quality time on your couples getaway in New Hampshire or whether you're looking for fun adventures to enjoy together – and maybe even a combination of the two – you'll find exactly what you're looking for at our #1-rated hotel in downtown Exeter, NH. If you're ready to enjoy the best couples getaway of the year, book your getaway today!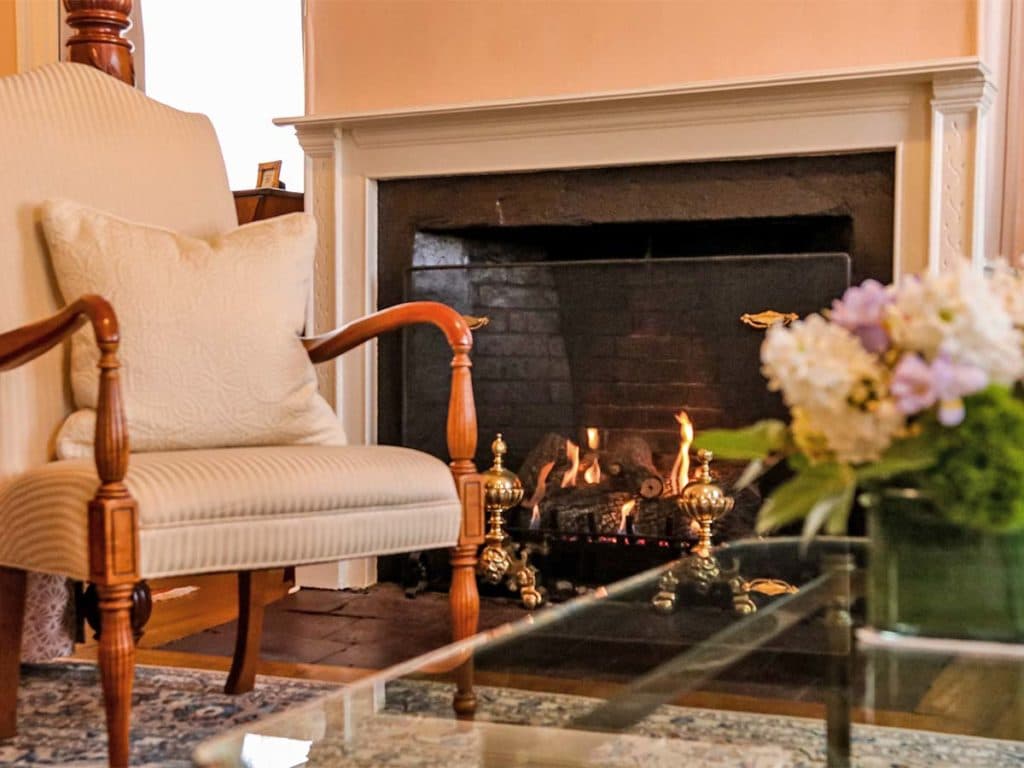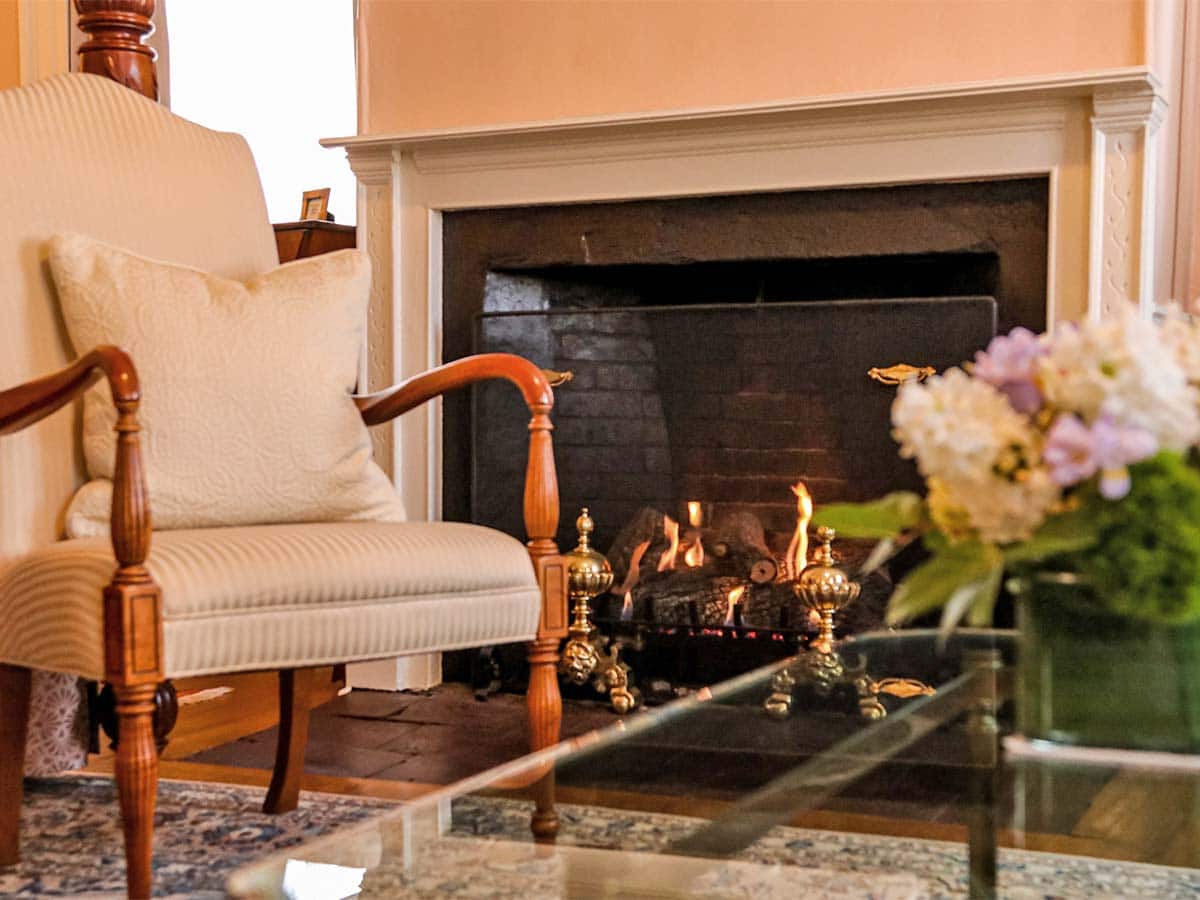 The Best Getaway in New Hampshire This Winter
When it comes to finding the perfect place for an unforgettable couples getaway in New Hampshire, you can't beat the historic and luxurious accommodations at our Exeter, NH hotel. Our hotel has a long-standing reputation for excellence, where every detail is tended to with care to ensure your stay is nothing short of exceptional.
From the warm, sophisticated ambiance of our hotel to the high-end amenities you'll enjoy here, not to mention the exquisite meals you'll savor at our on-site restaurants, it's easy to see what makes us one of the best places to enjoy a getaway in New Hampshire. From the moment you arrive, you'll be surrounded by the tasteful decor, warm hospitality, and the quiet, upscale ambiance you crave in your getaway in New Hampshire. At times, it'll feel like you have this elegant retreat all to yourselves!
Our Exeter, NH Hotel offers a range of guest rooms to suit your getaway in New Hampshire, including two large suites, each with a king bed and two twin beds in a separate room, two junior suites with king beds, two rooms with queen beds, and two addition queen rooms with kitchenettes. Seven of the eight rooms feature a fireplace, and all feature luxury amenities and the creature comforts you crave from home.
Each morning, you'll have the option to start your getaway in New Hampshire off on the right foot with a delicious a la carte breakfast in our dining room. Breakfast is a multi-course treat for the senses and ranges from lighter fare to a more sumptuous meal, depending on your preferences. We also offer room service if you prefer a more private breakfast experience.
We also invite you to enjoy an exquisite dinner with us at our top-rated restaurant, Ambrose, which features contemporary small plates made with seasonal, locally sourced products. Also co-located at our Exeter, NH Hotel is another popular local restaurant, Otis Restaurant, which serves a delicious menu of modern American cuisine.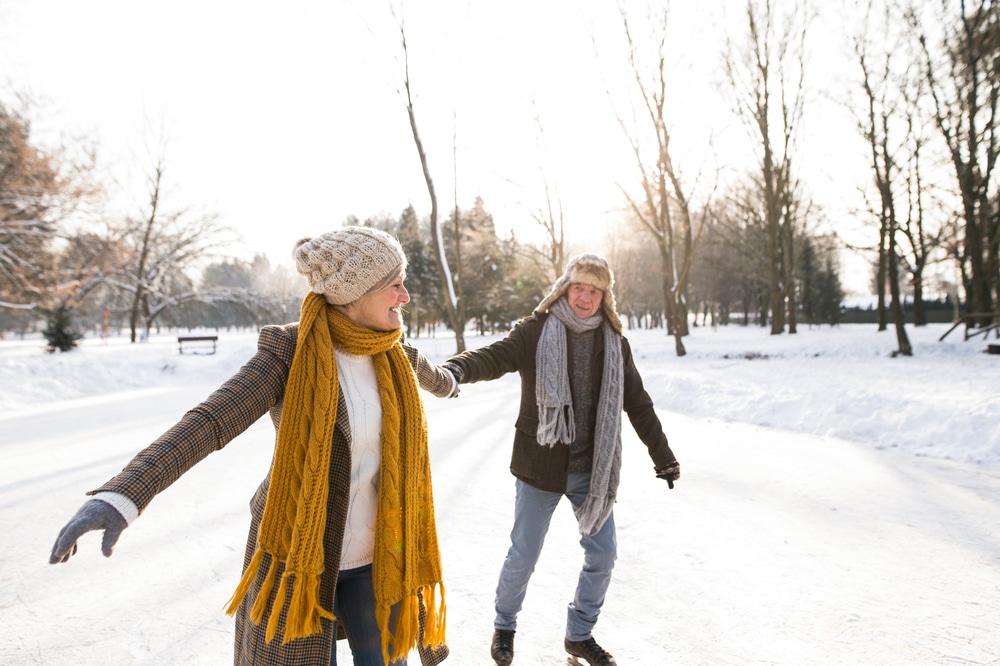 Things to do on the New Hampshire Seacoast This Winter
We welcome you to relax in style for the duration of your couple's getaway in New Hampshire this winter – but there are also plenty of fun and romantic things to do in Exeter and the broader Seacoast.
As you can see, there's more than one way to enjoy your winter getaway in New Hampshire. What you do once you're here is entirely up to you, but romantic moments await you at our Exeter, NH hotel. Book your getaway in New Hampshire today!