One of the best things about the state of New Hampshire is the diversity of landscape here. There's plenty to enjoy from the mountains to the sea – including warm summer days at the best New Hampshire beaches! Our luxury New Hampshire Bed and Breakfast is located on the Seacoast and not too far from Hampton Beach, one of the most popular New Hampshire beaches.
If you're looking for a getaway that has it all, you've found it! With easy access to the best New Hampshire beaches and the historic, charming town of Exeter at your fingertips, not to mention the exquisite accommodations and #1-rated Ambrose Restaurant on-site, you'll long for nothing else during your time at our New Hampshire Bed and Breakfast.
With gas prices and the cost of travel soaring this summer, there's never been a better time to find the best getaways a little closer to home. That's precisely what you'll find on the sunny, beautiful New Hampshire seacoast. Don't miss your chance to spend a day on the best New Hampshire beaches. Book a room at our Exeter, NH Bed and Breakfast today!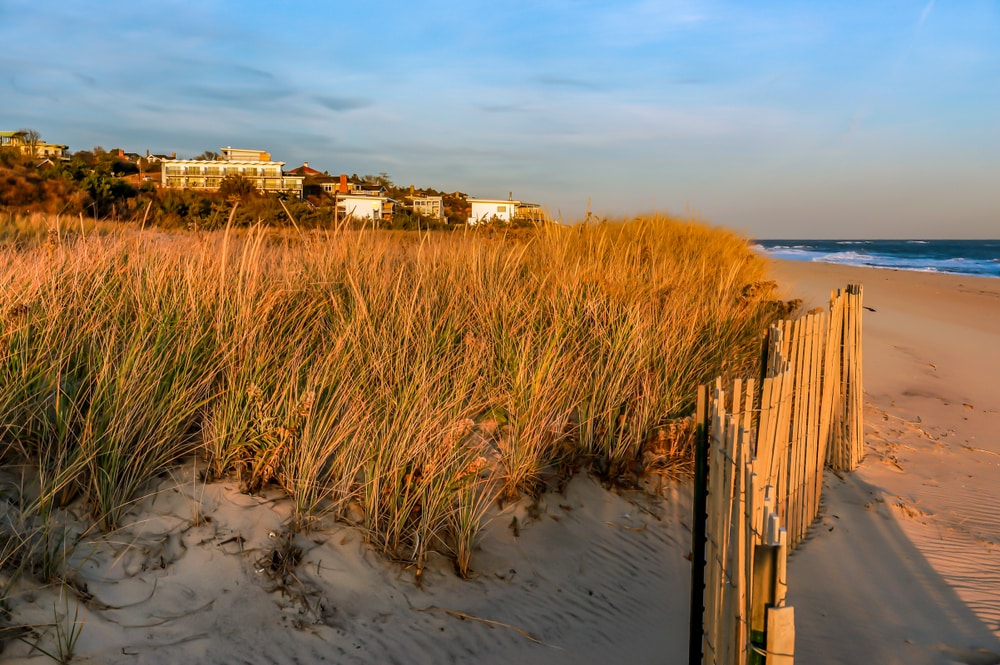 The Best New Hampshire Beaches on the Seacoast
New Hampshire's Seacoast is a stunning stretch of land with 18 gorgeous miles of shoreline, and it runs between Portsmouth in the North and the Massachusetts border in the south. This magnificent stretch of shoreline is where you'll find some of the best New Hampshire beaches.
No New Hampshire beaches are more popular than Hampton Beach – a throwback, family-friendly beach location that is just as wonderful now as it was decades ago. There are plenty more New Hampshire beaches worth visiting, though, and we have a roundup of 5 of our favorites.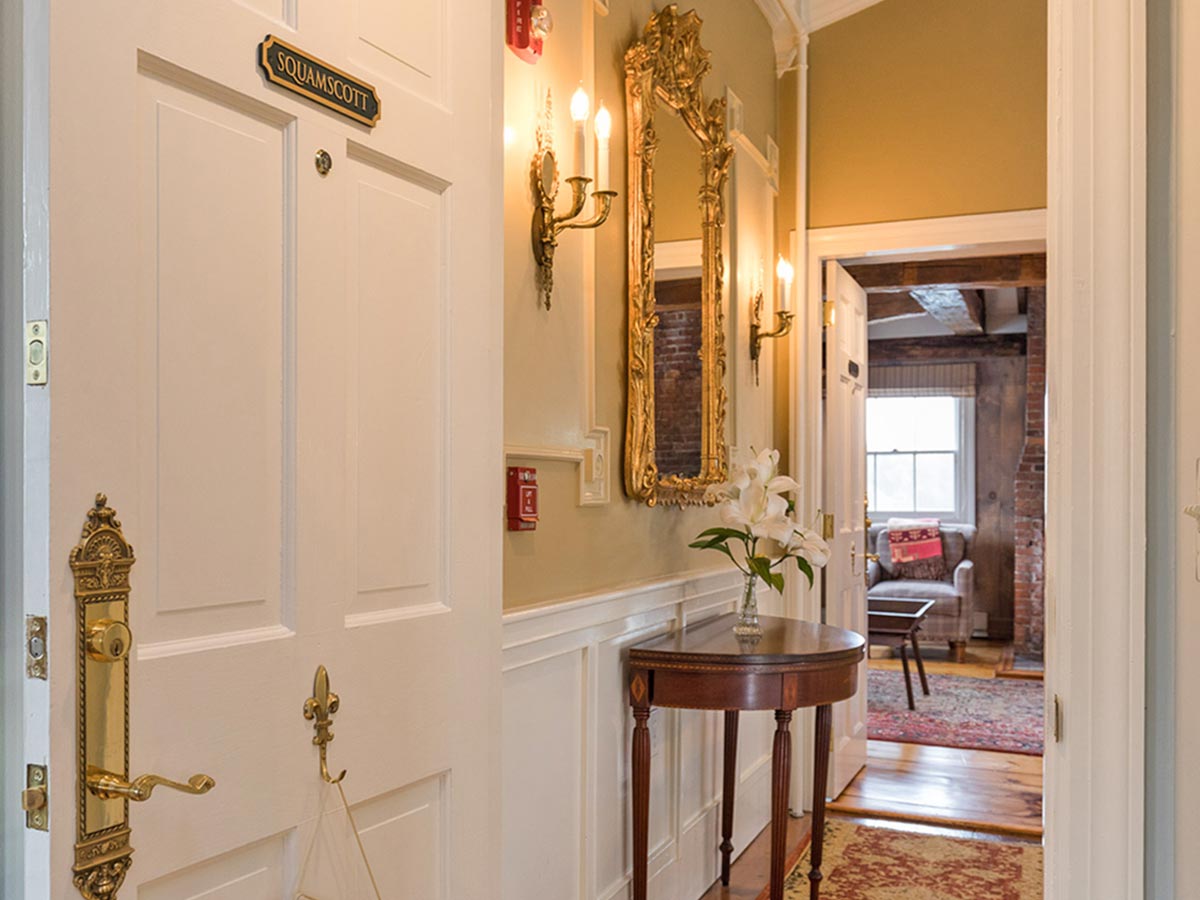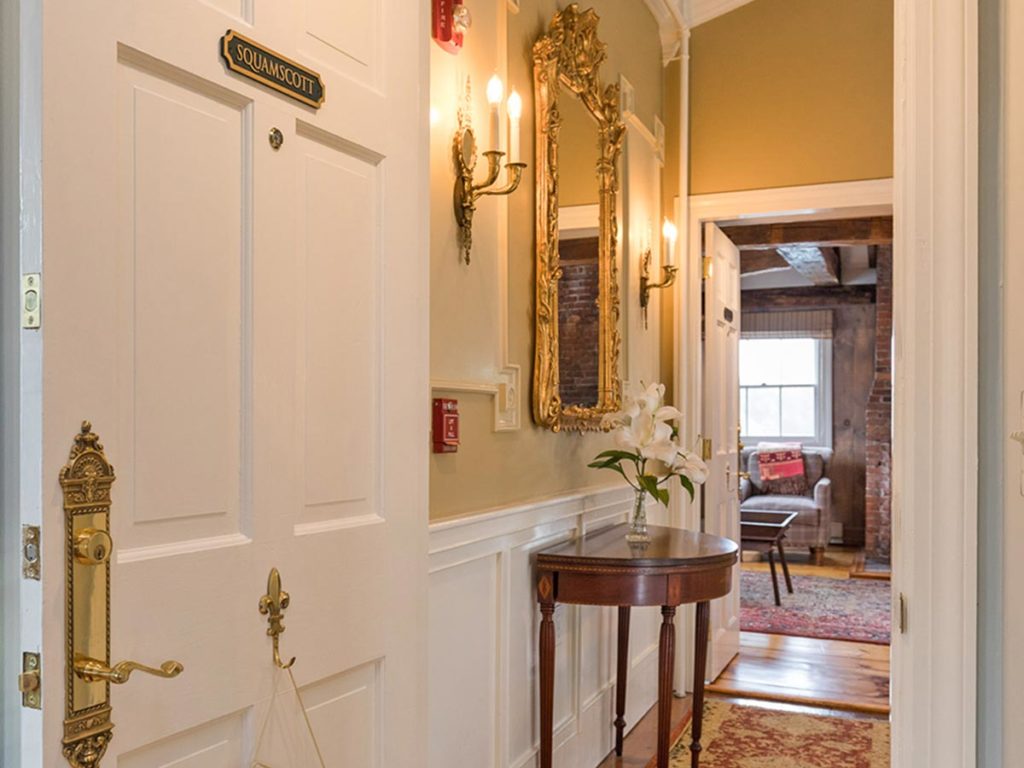 The Best New Hampshire Bed and Breakfast
It's pretty hard to argue with a day at the best New Hampshire beaches – but add to that a stay at our #1-rated New Hampshire Bed and Breakfast, and you have the recipe for a perfect getaway on the stunning Seacoast of New Hampshire. Our Bed and Breakfast is the home away from home you've been dreaming of. The ambiance is relaxed yet upscale, reflective of a bygone era and replete with the gilded elegance of New England's past.
Our New Hampshire Bed and Breakfast offers several elegant common areas and eight stunning guest rooms, each outfitted with luxurious amenities, antiques, fine art, and the creature comforts you crave from home. There are two large suites, each with a king bed and two twin beds in a separate room, two junior suites with king beds, and four rooms with queen beds, two of which are on the top floor and have kitchenettes. Seven of the guest rooms feature a working fireplace.
Unlike at home, you'll be treated to our award-winning hospitality, including our concierge service. You'll feel the difference at our Inn from start to finish – a far cry from a traditional hotel stay. We're not only part of the Select Registry group of boutique properties, but the Inn by the Bandstand is also one of the few Four Diamond, AAA-rated venues in New Hampshire.
From a day at the best New Hampshire beaches to an evening infused with luxury, there are many reasons to visit us in New Hampshire this summer. Book your room today!