It's that time of year again to enjoy the best New Hampshire fall foliage! If you're looking for a place to go that offers unprecedented opportunities to enjoy the foliage, our luxurious New Hampshire Bed and Breakfast in the charming town of Exeter, NH, is it! From here, you can access some of the state's most popular parks, scenic drives, hikes, and so much more!
New Hampshire fall foliage is something we look forward to every year, and it never disappoints. Our often green hillsides transform in a few short weeks to become blanked with vibrant shades of red, orange, and yellow. It's truly a sight to behold and something everyone should have the pleasure of experiencing at least once in their lifetime.
Our New Hampshire Bed and Breakfast is located in the charming and historic town of Exeter, on the famed Seacoast of New Hampshire. After a day of soaking in as much of these gorgeous fall colors as you can return to our romantic Bed and Breakfast for a bit of relaxation. We offer the perfect quiet hideaway amidst the hustle and bustle of fall in New Hampshire.
The season goes quickly, though, so book your room at our New Hampshire Bed and Breakfast today!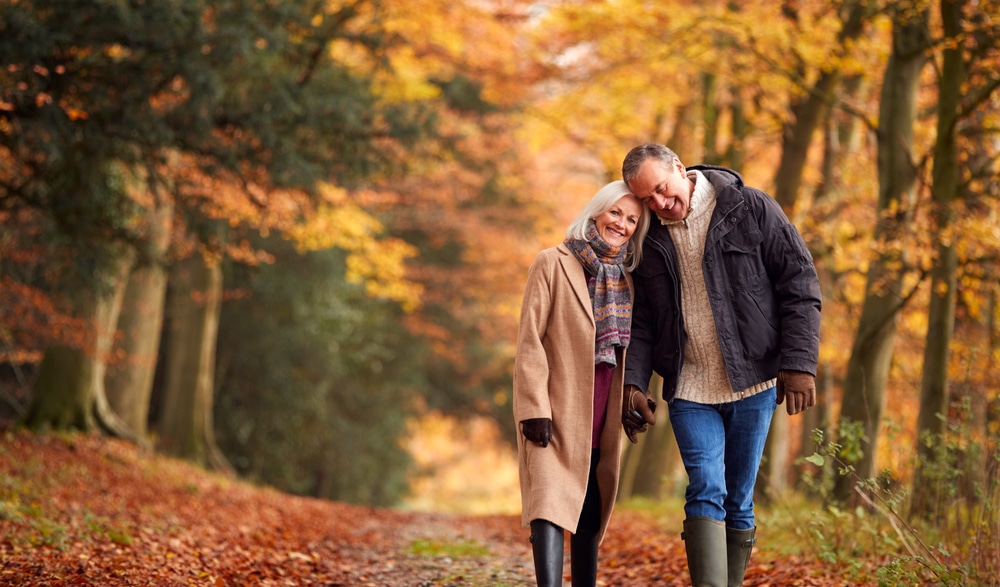 Discover the Best New Hampshire Fall Foliage
The New Hampshire Seacoast is a well-loved four-season destination in New Hampshire. During the summer months, visitors descend on the beaches to swim and relax, and in the winter, they come for cozy and romantic getaways filled with great food, history, art, and culture. There are so many unique and fun things to do on the Seacoast of New Hampshire throughout the year – we can hardly blame people for visiting!
Fall, though, is a season unto itself. Fall is arguably one of the busiest seasons in New Hampshire, thanks to the rapid appearance of vibrant New Hampshire fall foliage. Even if it's not the busiest, it's undoubtedly the most beautiful. There are just as many things to do on the Seacoast of New Hampshire during the fall as in the summer, but it takes on extra character thanks to the development of New Hampshire fall foliage.
We have plenty of recommendations if you're looking to enjoy the best New Hampshire fall foliage! The peak of fall foliage season is somewhat hard to predict, but generally, if you visit in late September through October, you're bound to enjoy a colorful vacation. Here are our favorite things to do when enjoying New Hampshire fall foliage on the Seacoast.
Scenic Drives are arguably one of the best ways to enjoy a lot of New Hampshire fall foliage in a single day, and luckily, there are several fabulous scenic drives to take on the Seacoast of New Hampshire. Our favorites include Portsmouth/New Castle on Route 1b, Hampton Beach to Hampton Falls and Exeter, and the Coastal Byway.
Fall is a great time to take one of the harbor cruises in Portsmouth. Not only will you enjoy the narrated history throughout the trip, but the view of the coast alight in fall colors is stunning.
If you like to be in the presence of nature, there's no better time than fall to enjoy hiking on the Seacoast of New Hampshire. For sensational views of New Hampshire fall foliage, head to the Stratham Hill Fire Tower. Another great place to hike with coastal views is Pawtuckaway State Park. A great local hike in Exeter is the  Hillzilla Trail and Red Loop.
Fall is also a great time to enjoy biking through the scenic countryside on the Seacoast. Many rural roads here are great for biking, or you can enjoy the dedicated Rockingham Recreational Rail Trail.
Get in on some traditional fall fun like apple picking, all while enjoying views of New Hampshire fall foliage at local farms! There are plenty to choose from on the Seacoast, including Vernon Family Farm in Newfields, Applecrest Farm Orchards in Hampton Falls, and Cider Hill Farm in Amesbury.
Spend a gorgeous fall afternoon walking downtown Portsmouth's beautiful and historic streets, where you'll enjoy plenty of great restaurants, shopping, and more.
You don't even have to leave the charming town of Exeter, NH, to enjoy the best New Hampshire fall foliage. Enjoy a beautiful walk along the Swasey Parkway, one of the best places to see New Hampshire Fall Foliage in the area, or take a walk on the beautiful Exeter River Trail for unparalleled fall views.
Explore the charming shops in downtown Exeter, which sits right on the river. The historic brick buildings and fall colors contrast perfectly with the clear water, making for a truly idyllic fall scene right here in our back yard.
Don't miss the grounds of the Phillips Exeter Academy in the fall. The grounds are well landscaped and offer a kaleidoscope of color to admire in the fall – and there are numerous pathways and trails throughout the campus to enjoy.
Fall is the perfect time of year to tour the many New Hampshire-covered bridges in the area. They are beautiful any time of year but truly remarkable when surrounded by the vibrant glow of New Hampshire fall foliage.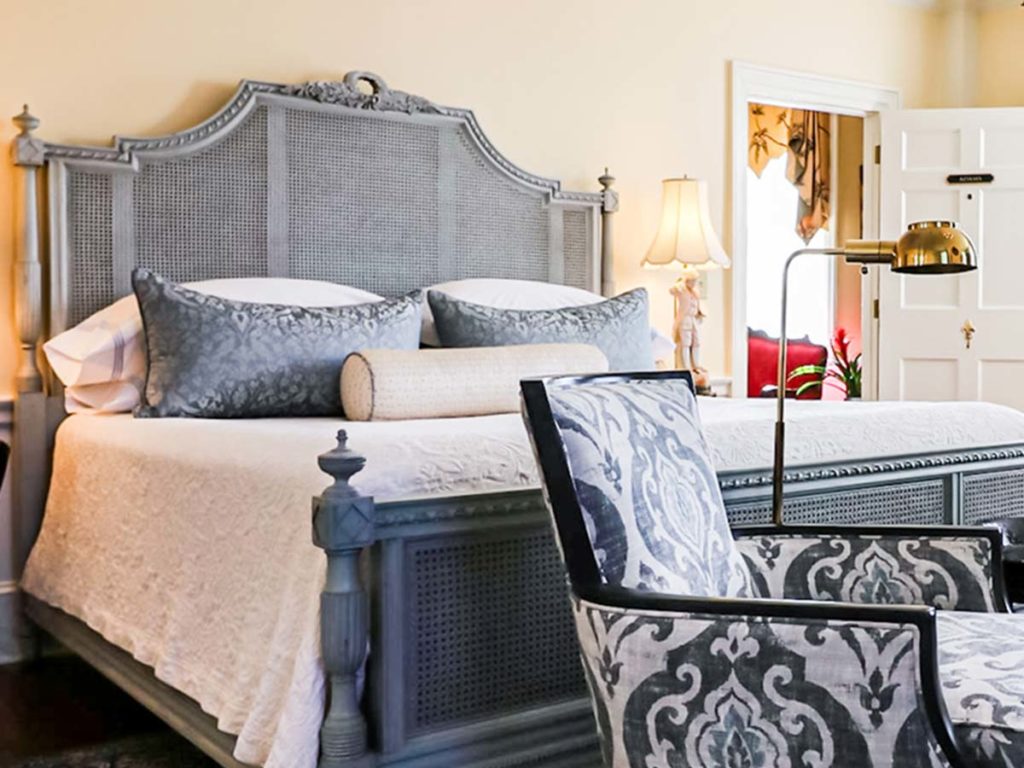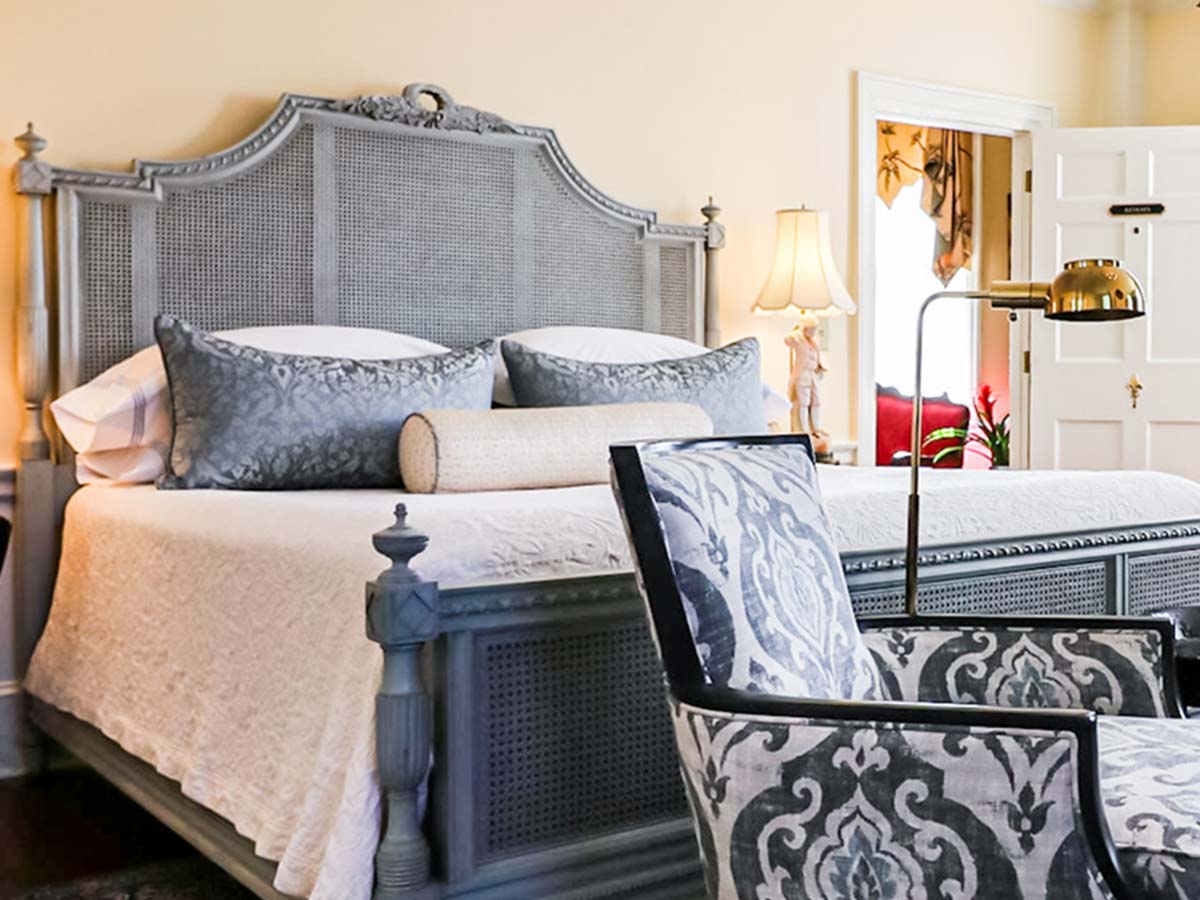 Stay at the Best New Hampshire Bed and Breakfast
It's pretty hard to argue with a day spent immersed in this spectacular New Hampshire fall foliage – but if there's one thing that can make a fall getaway to this magnificent Seacoast better, it's a stay at our #1-rated New Hampshire Bed and Breakfast. At the Inn by the Bandstand, you'll find an ambiance that is relaxed yet upscale, reflective of a bygone era, and replete with the gilded elegance of New England's past.
Our Exeter, NH Bed and Breakfast offers several elegant common areas and eight stunning guest rooms, each outfitted with luxurious amenities, antiques, fine art, and the creature comforts you crave from home. There are two large suites, each with a king bed and two twin beds in a separate room, two junior suites with king beds, and four rooms with queen beds, two of which are on the top floor and have kitchenettes. Seven of the guest rooms feature a working fireplace.
Unlike at home, you'll be treated to our award-winning hospitality, including our concierge service. You'll feel the difference at our New Hampshire Bed and Breakfast from start to finish. We're not only part of the Select Registry group of boutique properties, but the Inn by the Bandstand is also one of the few Four Diamond, AAA-rated venues in New Hampshire. We also own and operate one of the best restaurants on the Seacoast right here at the Inn, Ambrose, and you'll also find Otis Restaurant in a rented space on the premises.
From a day filled with glorious New Hampshire fall foliage to an evening infused with luxury, there are many reasons to visit us in New Hampshire this fall. Book your room today!